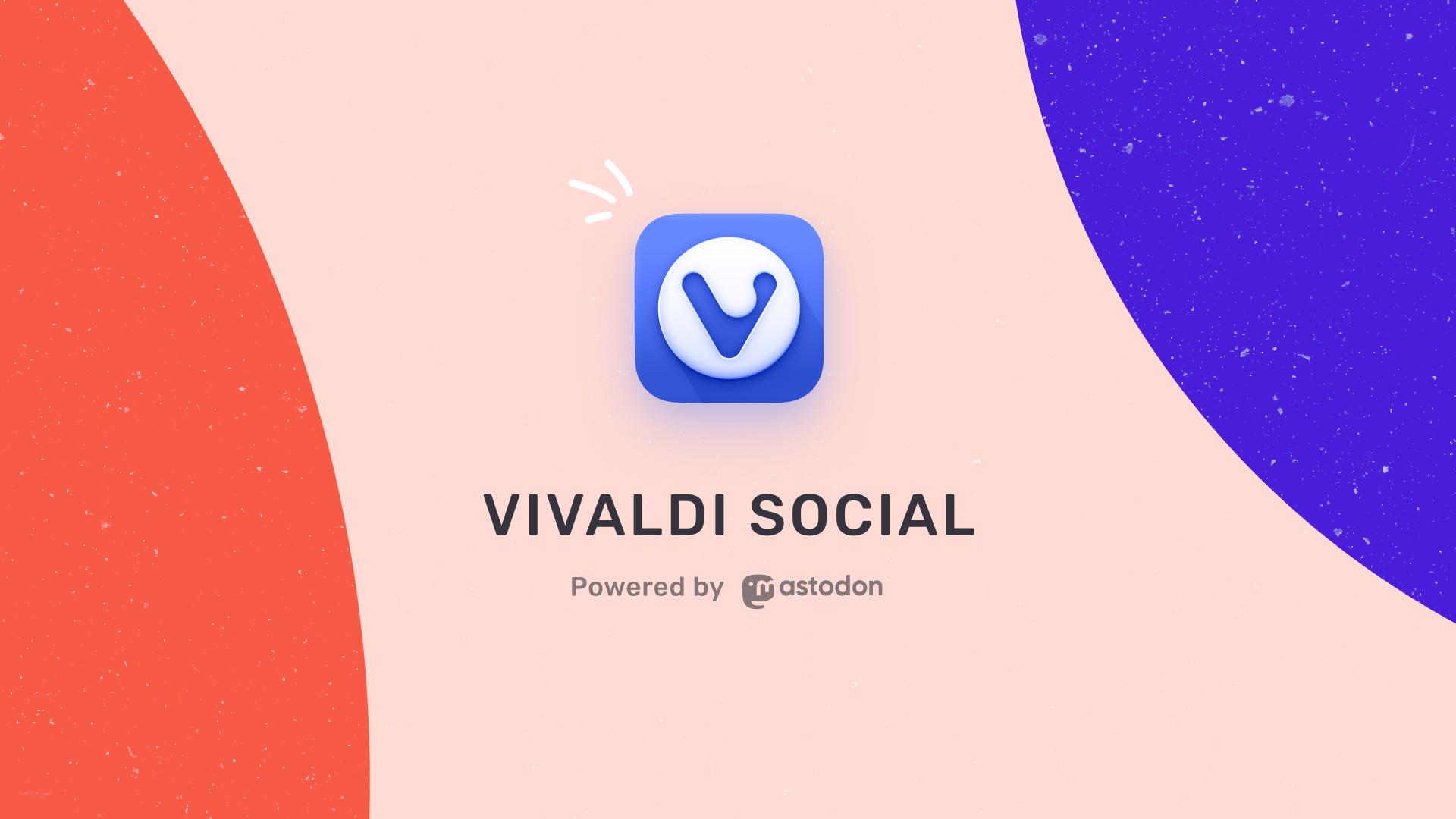 Today and now Vivaldi is launching
Vivaldi.Social
, a federated social network powered by Mastodon. You only need your
Vivaldi.net
account to join in.
We love the idea of a distributed social network based on open standards with no surveillance capitalism, no tracking or profiling of users. With the extreme flow of new users Mastodon is experiencing, we want to extend a helping hand. And that is why we are launching our own instance on Mastodon.
If you're already on mastodon, you can find our profile at
https://social.vivaldi.net/@Vivaldi
Read more in our full announcement over on our
blog
!