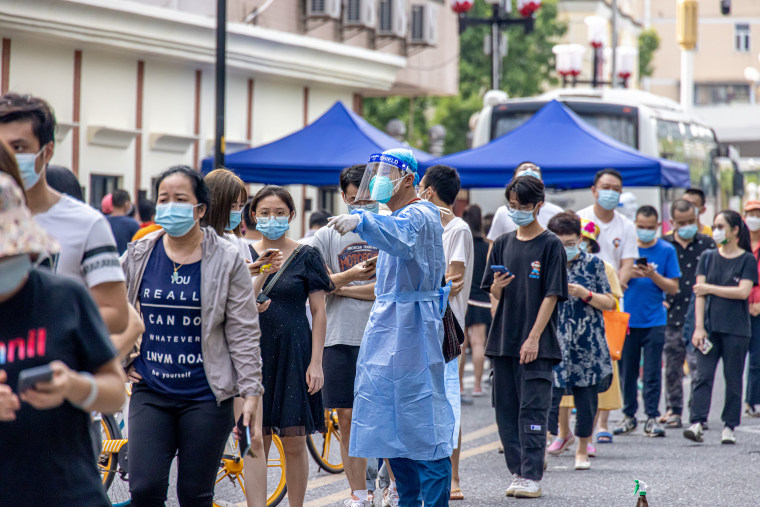 Authorities in China's western Xinjiang region opened up some neighborhoods in the capital of Urumqi on Saturday after residents held extraordinary late-night protests against a strict COVID-19 lockdown.
Elsewhere in China on Sunday, protesters also took to the streets in opposition to recent lockdowns, coming as China seeks a spike in coronavirus infections.
In the capital, Beijing, large areas of the city are under lockdown, prompting some residents to stage small-scale protests or confront local officials. Hundreds of students from Beijing's elite Tsinghua University protested against COVID lockdowns on Sunday, holding up signs at the entrance of the university's canteen, AFP news agency reported, citing witnesses.
Another video shared with Reuters news agency showed Beijing residents in an unidentifiable part of the city marching around an open-air car park on Saturday, shouting "End the lockdown."
The caseload prompted widespread lockdowns and other curbs on movement and business, including in financial hub Shanghai, which endured a two-month lockdown earlier this year.