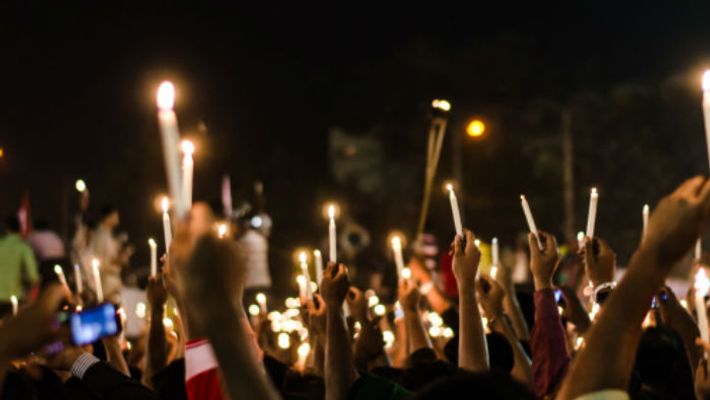 The streets of Dhaka appeared deserted Sunday, as student protesters are yet to take up positions at main thoroughfares as part of their ongoing safe roads movement.
The Dhaka Tribune correspondents posted at key points of the capital reported little activity since Sunday morning.
In Shyamoli and Mohammadpur, our correspondent saw no students on the streets, and the police presence was almost non-existent.
No public buses were seen plying the streets.
In Mirpur, a small number of students was seen gathering in groups in the area.
Speaking to the Dhaka Tribune on condition of anonymity, one of the student protesters said: "We are not sure how this movement will go forward, following the incidents that occurred on Saturday. We might organize a human chain, but so far, this is just a plan."
The police presence in Mirpur 10 was normal. Vehicle presence was minimal, but no public buses were seen moving on the streets.
Students have been out on the streets since July 29, demanding safe roads and justice for the two students who were killed in a road accident on Dhaka Airport Road.
Shaheed Ramiz Uddin School and College students Diya Khanam Mim and Abdul Karim Rajib were killed, and several others were injured when a bus of "Jabal-e-Noor Paribahan" ploughed into a group of students on July 29.
For the last six days, the ongoing street movement of students demonstrating for road safety remained largely peaceful, except for some incidents.
The situation worsened yesterday afternoon, with violence fueled by rumour-mongering, claims, and counter-claims on social media.
Source:
DhakaTribune