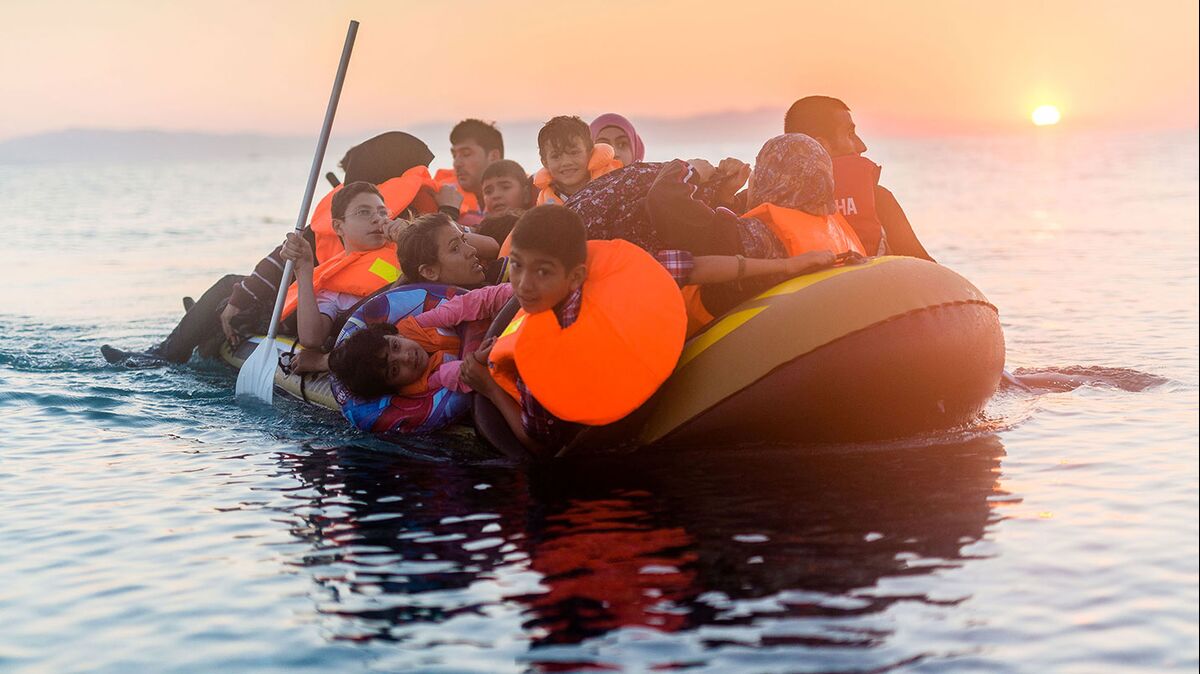 Tens of millions of people will be forced from their homes by climate change in the next decade, creating the biggest refugee crisis the world has ever seen, according to a new report.
"See what happens when climate change drives people out of Africa - the Sahel especially - and we're talking now not just one or two million, but 10 or 20 [million]. They are not going to south Africa, they are going across the Mediterranean."
The study published on Thursday calls on governments to agree a new legal framework to protect climate refugees and, ahead of next week's climate summit in Germany, urges leaders to do more to implement the targets set out in the Paris climate agreement.
The report argues that climate change played a part in the build up to the Syrian war, with successive droughts causing 1.5 million people to migrate to the country's cities between 2006 and 2011. Although the report highlights to growing impact of climate change on people in the Middle East and Africa, it says changing weather patterns - like the hurricanes that devastated parts of the US this year - prove richer nations are not immune from climate change.
"By taking strong ambitious steps now to phase out greenhouse gas emissions and building an international legal mechanism to protect climate refugees we will protect the poorest and most vulnerable in our global society, build resilience, reap massive economic benefits and build a safe and secure future for our planet. Climate change will not wait. Neither can we. For climate refugees, tomorrow is too late."
Source: The Guardian