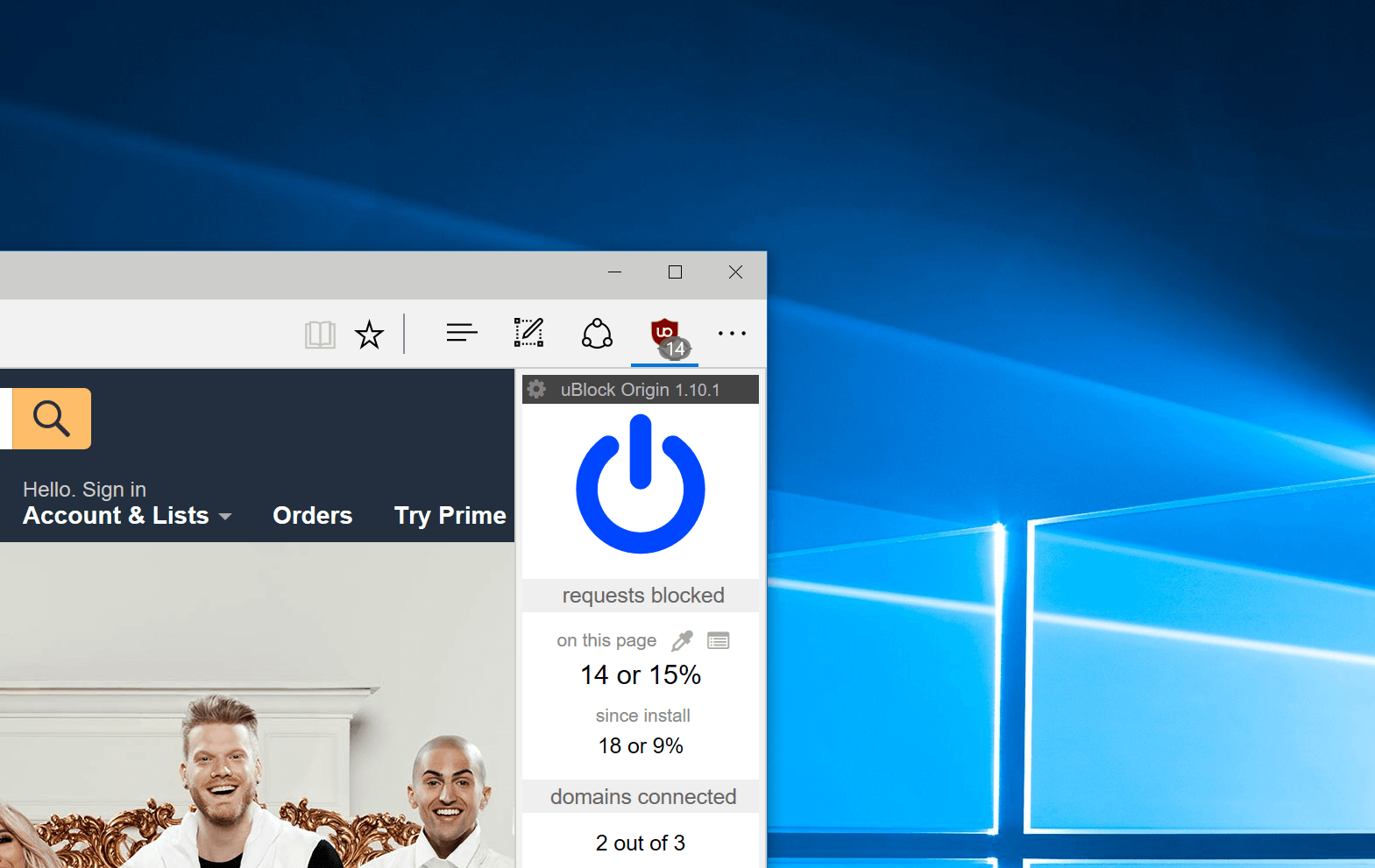 The most popular extension uBlock Origin adds its support for Edge browser which features anti-content blocking capabilities.

uBlock Origin is probably the best content blocker out there at this point in time.The extension is very powerful when it comes to content blocking thanks to options to add your own rules, and to download rules using various lists.

The rise of ad-blocking makes the advertisement driven business model less viable with every passing month. Companies began exploring options, from hiding content behind paywalls, asking for donations or subscriptions, to earning money through native advertisement.

Another option that more and more companies seem to consider is to implement anti-ad-blocking technologies. Designed to either block access if ad-blockers are detected, or to display ads to users even if ad-blockers are used.
You can download the current version of Ublock Origin from the following link: